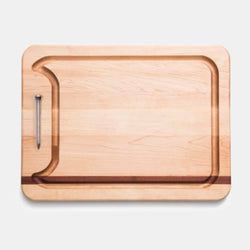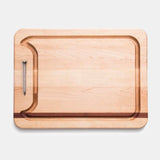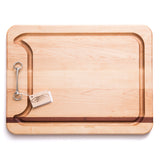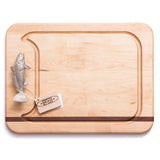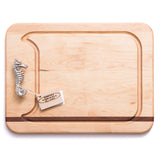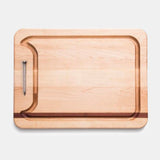 These appetizer boards are great for cheese and crackers or serving up that special dish. The boards feature a stainless handle, rounded corners and elegant, recessed juice groove, and our signature maple and mahogany design. This fan favorite is sure to be used nightly while prepping dinner or evening snack.
Size: OS
Handles: Cleat, Golf Tee, Golf Clubs, Equestrian Bit, Shot Shell, Whale, Seahorse, Fish,
S: 13" x 10.5" x .75"