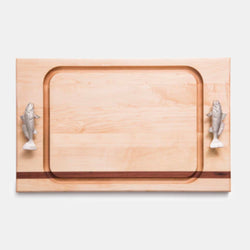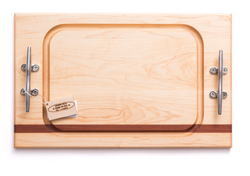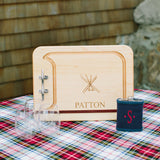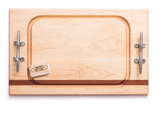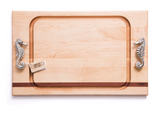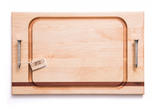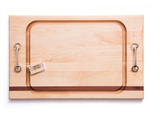 Handle Steak Boards Board
The large boards are great for chopping, slicing and grilling. The boards feature a stainless handle, rounded corners and elegant, recessed juice groove, and our signature maple and mahogany design. This fan favorite is sure to be used nightly while prepping dinner. Looking for a unique wedding gift or to treat the person who has everything? This is your answer!
Size: OS
Handles: Cleat, Golf Tee, Golf Clubs, Equestrian Bit, Shot Shell, Whale, Seahorse, Fish,
Sizes: L: 24" x 15" x 1.03" / M: 20" x 12.5" x 1.03"