Brooke's Edit: 14 Cute Gift Ideas For Valentine's Day
By Brooke Shepard, Posted on February 05 2021
As the Founder of Monogram Mary, I have had the incredible opportunity to collaborate with some amazing brands and introduce them to you all. One of my goals this is year is to find a way to celebrate and share other brands that I love with you. 
I am so excited to introduce a new series to the blog called Brooke's Edit. I will be featuring some of my favorite finds from brands you may or may not know for different holidays. First up, Valentine's Day! Below you will find 14 cute gift ideas for her for Valentine's Day, including things that are on my personal wishlist.
1. Our Scalloped Cocktail Napkins
I'd be silly not to start off and share what I personally want for myself from the store! These scalloped cocktail napkins are high on my list to add to my collection. I'm thinking I may do them with a pink and coral for a fun Spring look. 
2.       Sail to Sable Monogram Pajamas
I partnered with my fabulous friend Jen, Founder of Sail To Sable, to monogram her newest collection of pajamas! I absolutely love how they turned out and know that any woman would love these. Plus, they truly are as comfy and cozy as they look! 
3.       Christina Settani (CMS_custom) Bracelet or Letter Necklace 
I am a huge fan of these gorgeous, dainty bracelets and letter necklaces. Christina is a private jeweler known for her custom designed and thoughtfully curated fine jewelry!
4.       Sh*t That I Knit Hat and Mittens
If you know, you know. Sh*t That I Knit has the best hats and mittens hands down. They create high-quality knitwear and accessories from sustainably sourced materials that make you feel good. Their products are handmade by women in Peru who are working moms earning a fair wage, and they donate Knit Kits that teach young adults undergoing cancer treatment how to knit, you feel even better.
Snuggle up with one of ChappyWrap's amazing blankets! Founded in 2006, ChappyWrap is dedicated to making the best blankets ever. I love the women behind the brand and that they are made in New England. My family fights over who gets to use these. They are that good! 
6.       Dudley Stephens Striped Fleece
Lauren and Kaki, the sister duo, are the co-founders of Dudley Stephens, and I had to be sure to include one of her newest styles, the striped fleece. Her pieces are thoughtfully designed by and for modern women, and made with innovative, recycled fabrics. Once you have one, you're going to want more. Plus, they just introduced their first collection of jersey fabrics. 
I've had my eye on these glasses! I think they are perfect for Spring and come in multiple colors like navy, light blue, and natural. These are from Amanda's collaboration with Julia Berolzheimer.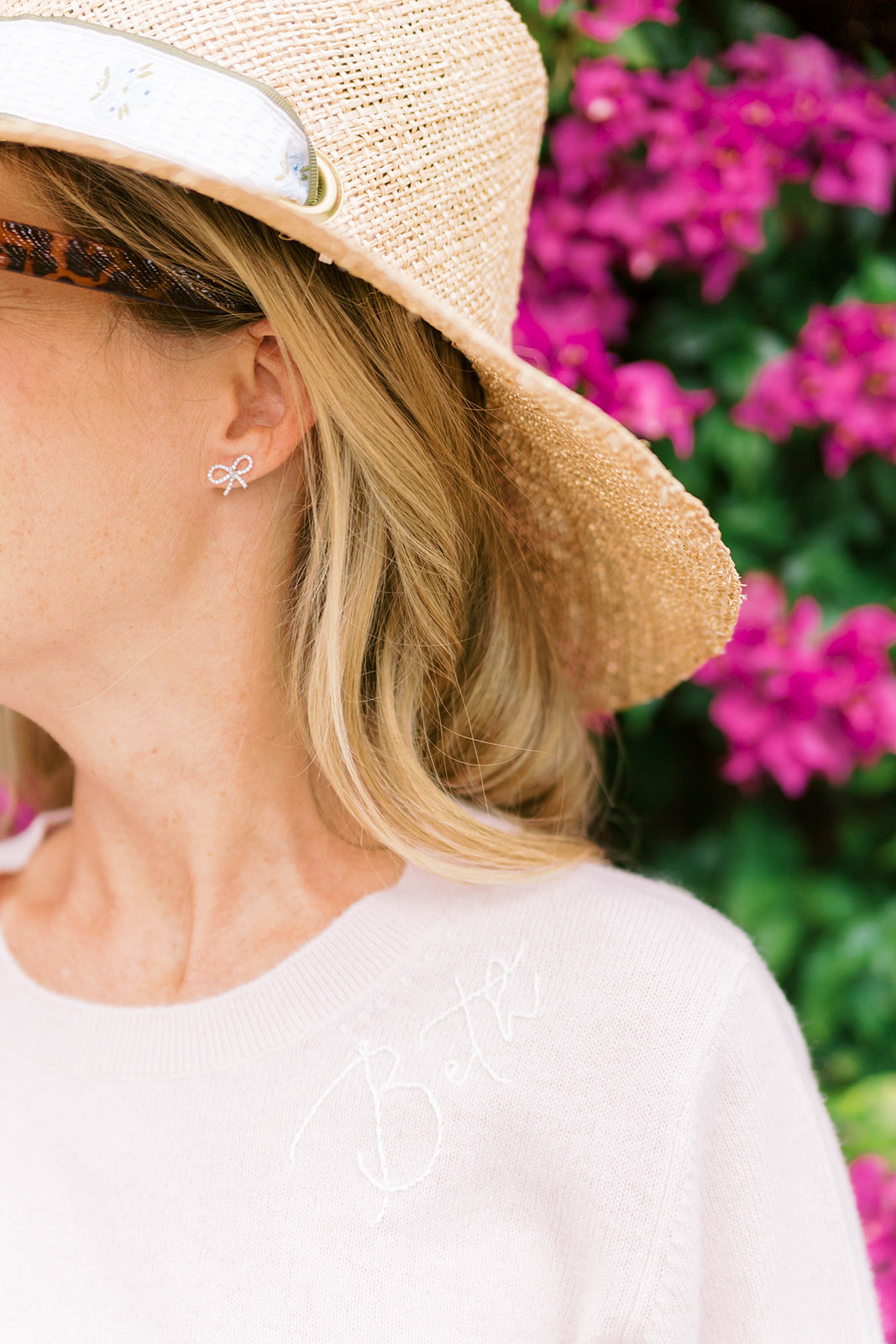 8.       Palm Beach Lately Bow Earrings
How adorable are these bow earrings from Palm Beach Lately x LaMuse Jewelers? Beth Danielle worked with their brother and Beth's husband's jewelry store on Worth Avenue, to collaborate on a new pair of custom bow diamond earrings! Available in 18K yellow or white gold and .35 carats of diamonds, these delicate and dreamy earrings make a beautiful, thoughtful gift and heirloom piece! 
Follow the call of the disco ball (or bag!) I love this wristlet to brighten up any outfit, especially a fun Spring dress. 
This chic 8-in-one pan would make the perfect gift for the person that loves to cook! You've probably seen it shared on Instagram. They most recently released their new red color, Heat!
11.   Spanx Faux Leather Leggings
If you don't have a pair of these yet, you need to! They are so flattering on and can be styled countless ways.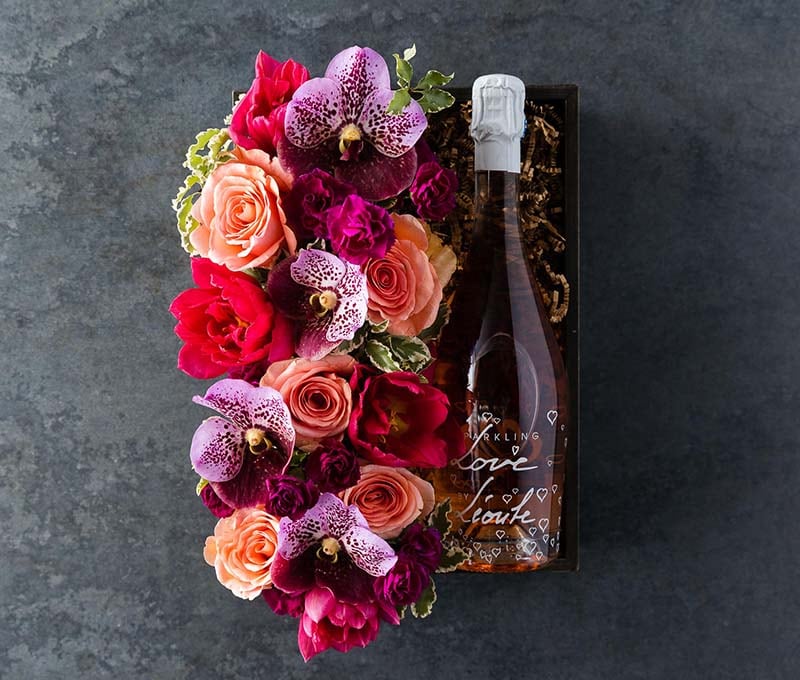 Looking for a gorgeous bouquet or amazing gift basket to send someone in Boston, New York, or Greenwich? I highly recommend Winston Flowers! This one pictured above has Wölffer Estate Vineyard's vibrant rosé and a dreamy arrangement of peach-colored roses, ruffled Dutch tulips, delicate sweet pea, and striking speckled vanda orchids.
You know that if Meghan Markle has a pair, they have to be good! Birdies are the stylish flat that's also a slipper. It's a win-win! 
14.   Denim Jacket from J. McLaughlin 
J. McLaughlin's newest arrivals have me ready for Spring and would make the perfect gift. How chic is this updated denim jacket? I've definitely got my eyes on it!
Looking for more Valentine's Day gift ideas? Shop our Valentine's Day collection here!